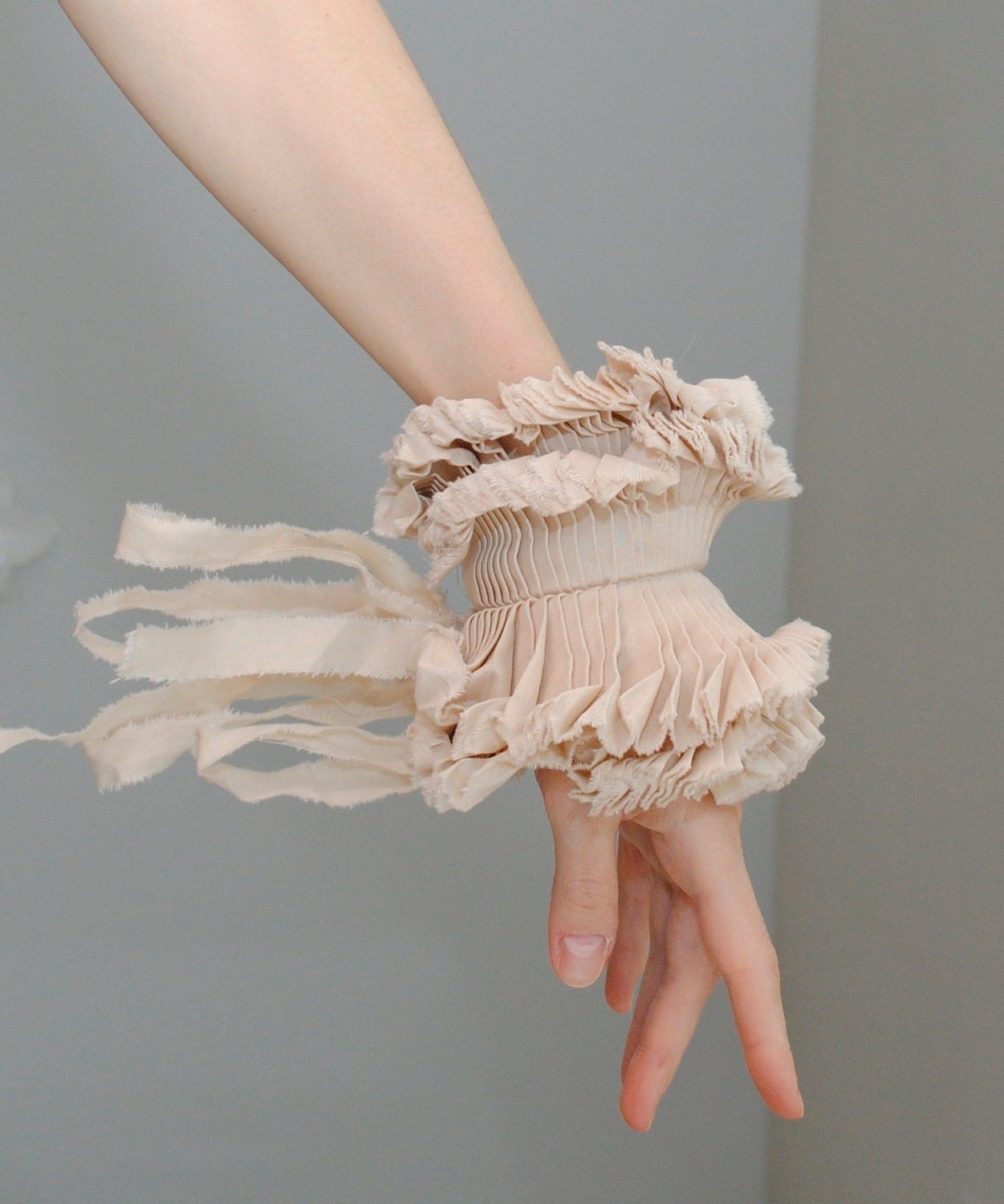 Each Saturday I focus on a different artist that I admire. From potters to painters, chefs to collectors, seamstress to songwriters, lifestyle to lovers... anyone who set the paintbrush, pastry brush, hands and heart on fire to create.
Those who inspire art to flow where it may.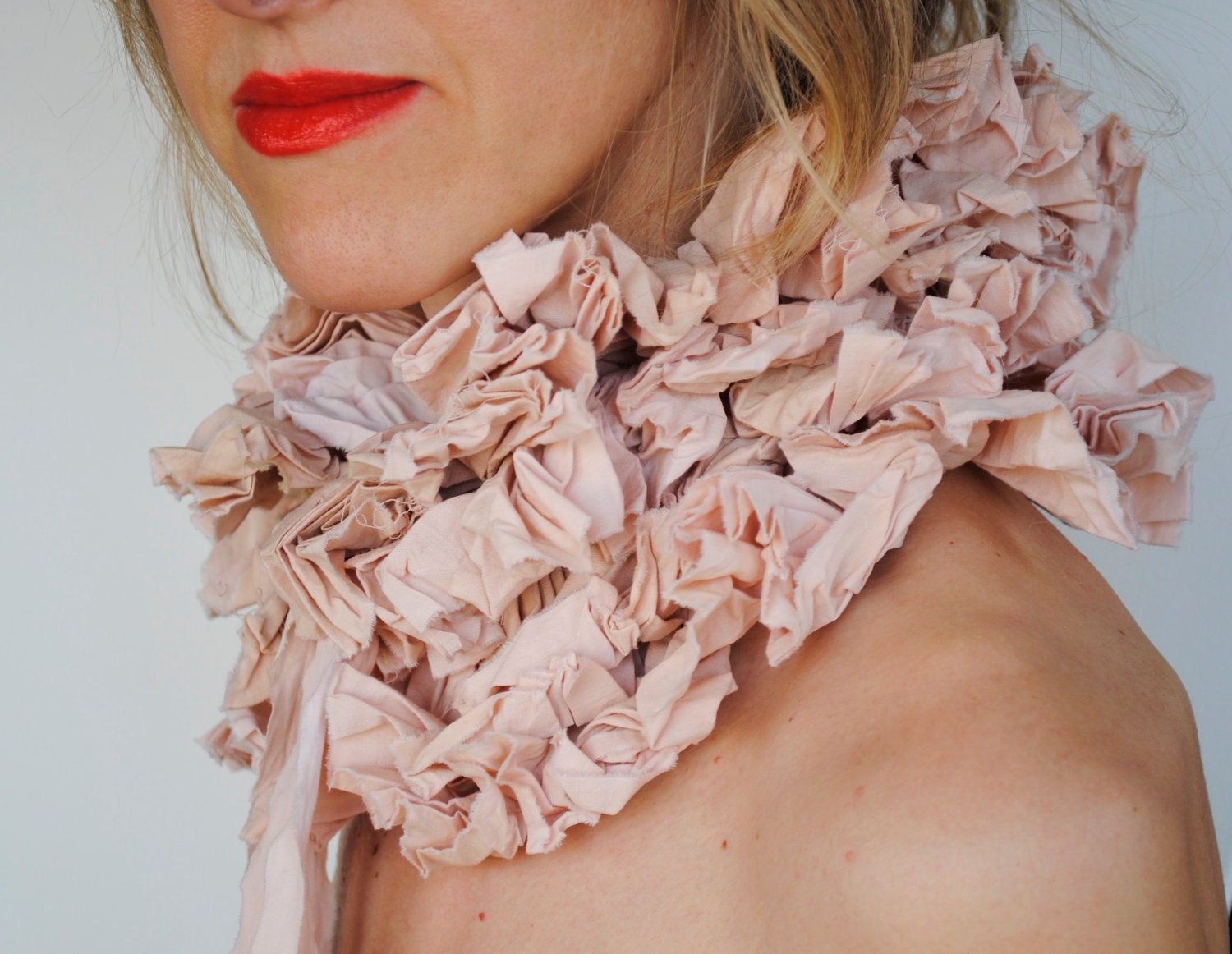 Marina Astafyeva is an interior designer, architect.
But her soul loves fashion design.
Marina has a shop on Etsy, where she offers her creative fashions, showcasing her true love:
Designing artistic accessories and clothing.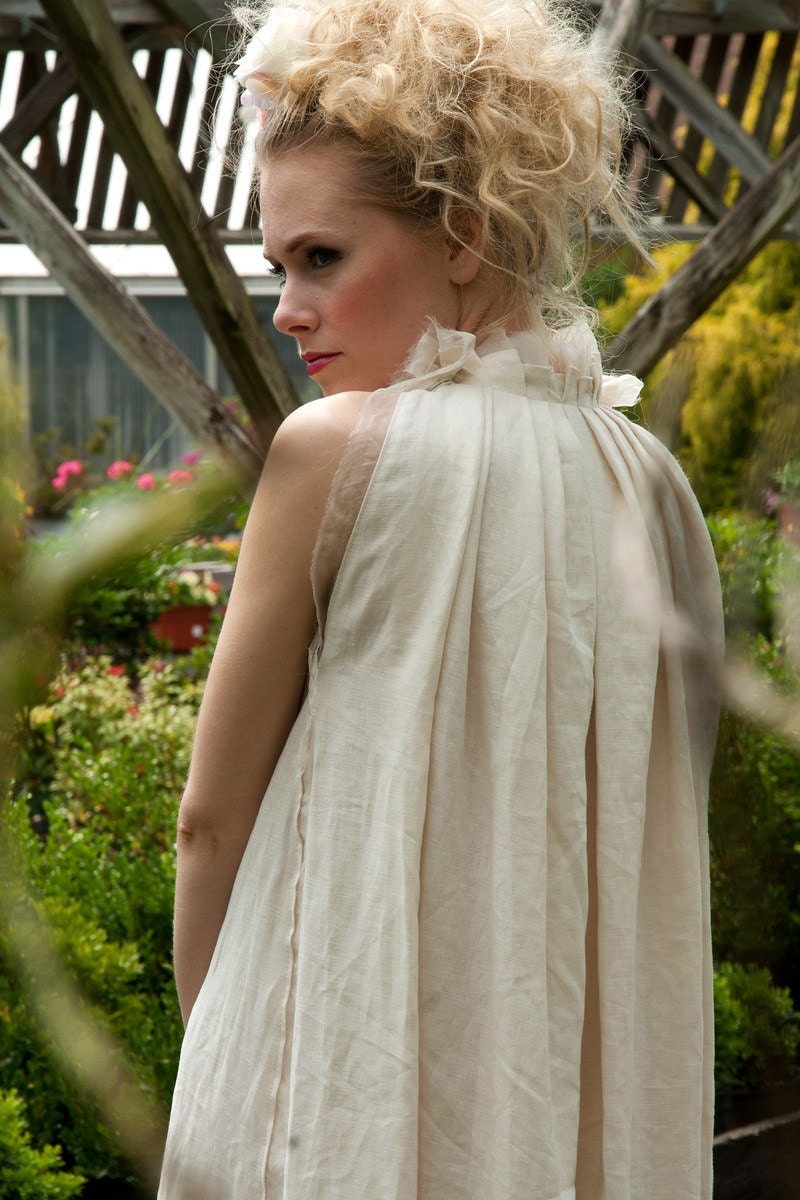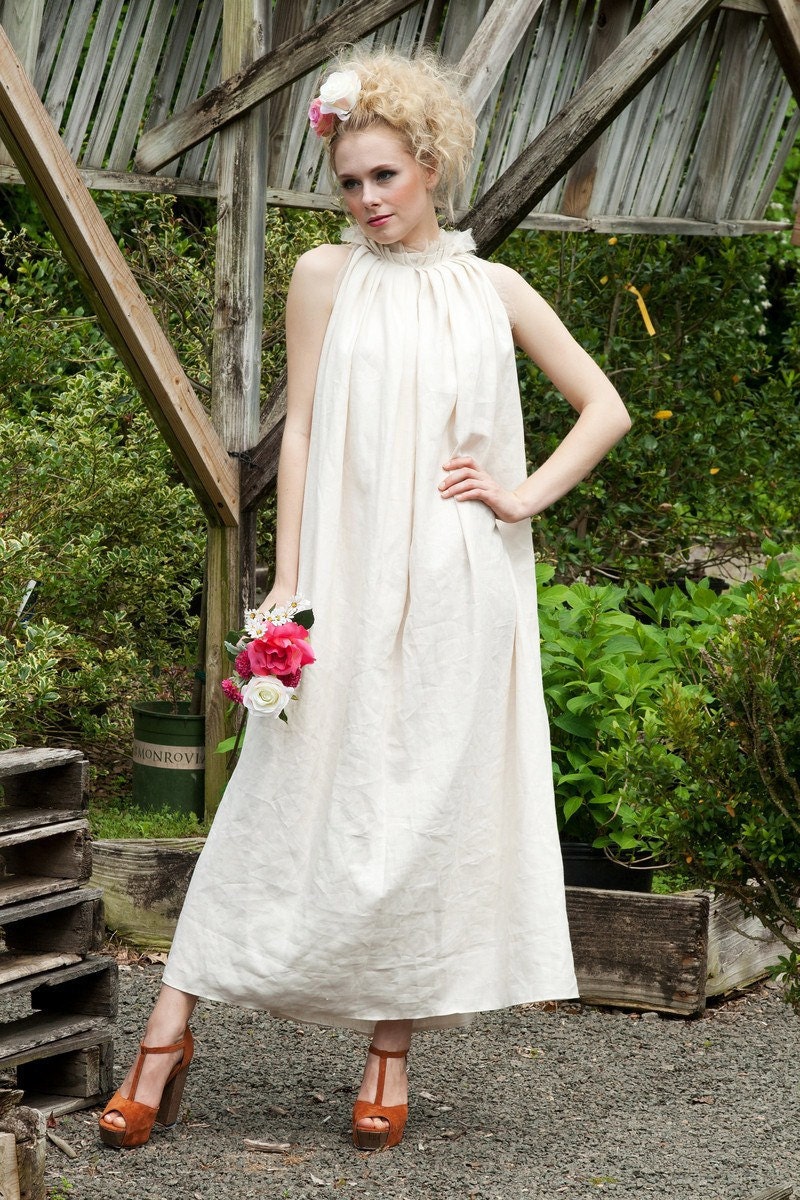 Marina's designs are hand made taking your measurements. 
Pure ivory linen dress (also available in white),
Decorated with silk organza with raw edges.
Abstractly gathered around the neck line. 
One snap to close (on the shoulder).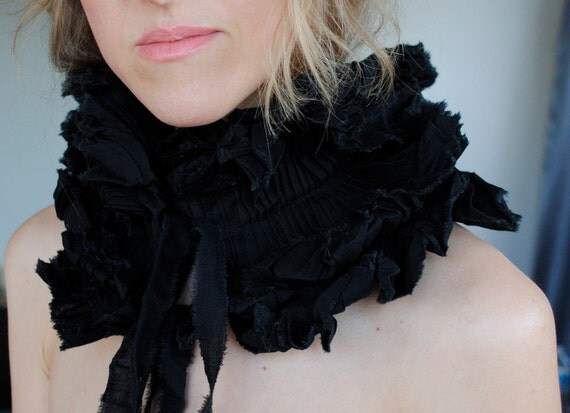 Marina's trademark are her fantastic neck and hand cuffs. Again handmade to order, pure linen, colors: Tan, ivory, black and red.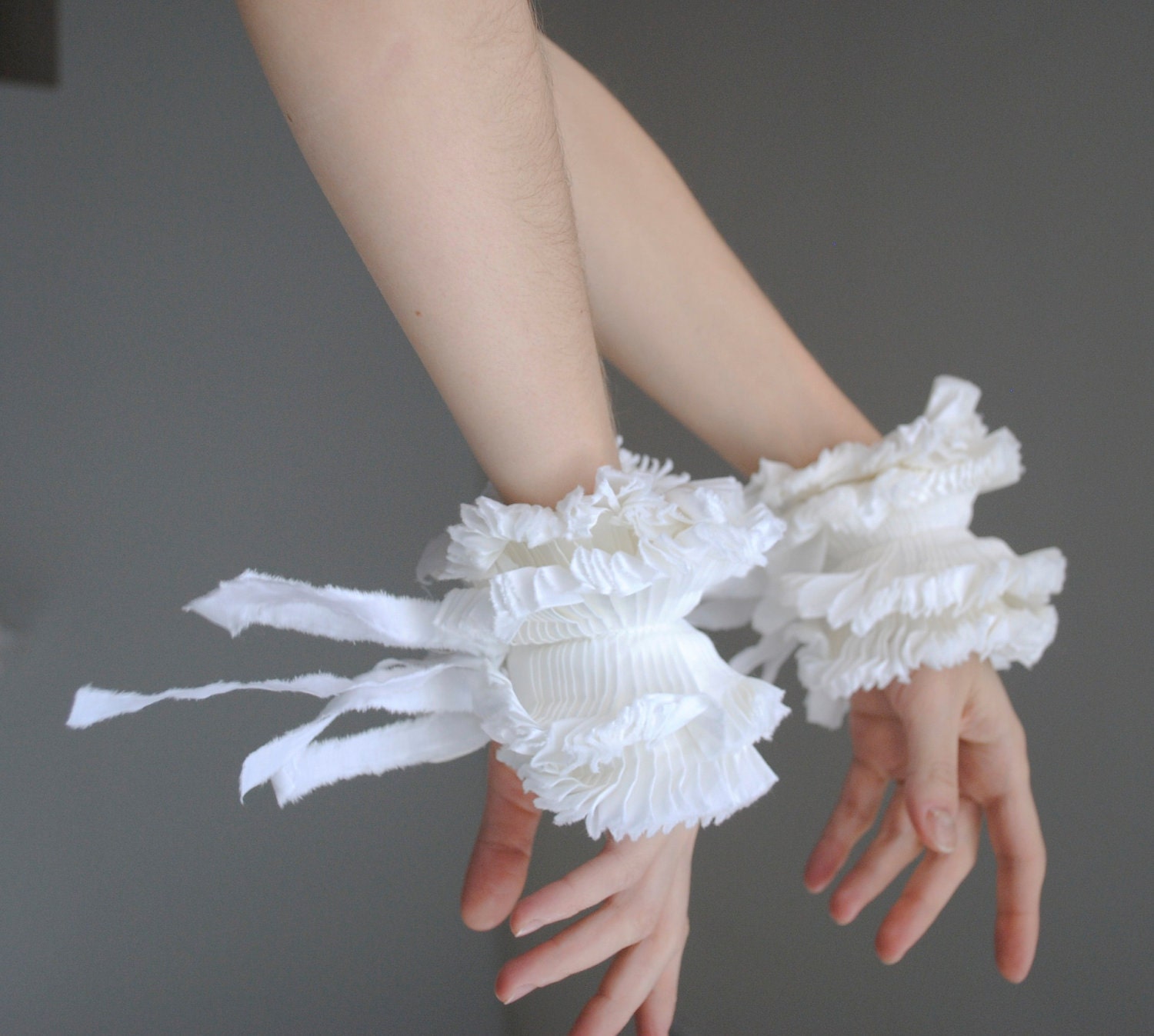 For more information contact: