Photographs of Provence and text by Corey Amaro
What to do in Provence? Here are a few of my favorite places, addresses, dreamy spots, things to do and see, and other note worthy details about a place I call home.
First and foremost when you come to my neck of the woods let me know that you are in town... in the last few weeks I have met: Salama, Jani, Renee, Colette, Laura, Joanna, Tanya, Rose, Lynn, and Julie. And I wonder why I have gained a 100 pounds of happiness?
Place to Eat, because that is my favorite thing to do after antiquing:
Chez Bernard
Chez Bernard's Restaurant is literally on the edge of the sea. Off the beaten track, simple decor, good food, (try their fish soup) do I need to say, amazing location? You'll need to walk about ten minutes on a small path to get there. Do not forget to go bring a swimsuit for a swim.


Calanque de Magaud
Chemin de la Mer
Toulon - 83100



La route du Cap Brun,


04.94.27.20.62.





La Grotte
Romantic, charming, the owner has a thing for antiques, and is connected to some of the biggest antique dealers in Marseille. The drive is breathtaking, especially at sunset. The menu is vast grilled fish to pizza, servings are large, the desserts need to be shared, I love, love, love, their Tarte Tatin.
Calanque de Callelongue -
13008
Marseille
  04 91 73 17 79
 Le Chalet du Pharo
Simple outdoor cafe, do not let the plastic tables and chairs fool you, it has the best view of the old port in Marseille. The menu is a wonderful surprise. Not a place to eat a sandwich.
Jardin du Pharo
Parc Emile Duclaux
13007 MARSEILLE
04 91 52 80 11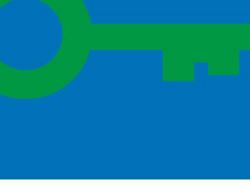 Photo source from
La Caravelle Bar
The only place to be for drinks, tapas and lively atmosphere.
34, Quai Du Port
Le Vieux Port,
13002 Marseille
For wonderful
information about Marseille, where to go and what to do,
look no further.. I wish I could say that I wrote this article! It is spot on perfectly put.
Photo source
If you like chocolates then you must try chocolates from:
La Chocolatière du Panier
35, Rue Vacon,
13001 Marseille
04 91 55 70 41

Brocantes in Provence
L'Isle sur la Sorgue Antiques
Brocantes in France
Antiquing in Provence
Antique Shops in Provence
More about antiquing in Provence
To name a few charming villages to visit in the south of France
Cotignac
Lourmarin
Cassis
Cadiere d'Azur
Sanary
Bonnieux
Avignon
Aix en Provence
La Coste
Apt
Uzes
Nimes
Arles
Beautiful places to dip your foot into the sea
Calanques
Sormiou
Morgiou
Camargue
Nature Trails and Gardens in Provence
Jardin de Albertas
Saint Pons
St Baume and the Grotto
St Victoire
*********
More sites to follow next Saturday.